The DOI Consumer Services Bureau consists of three sections: Consumer Affairs, Senior Health Insurance Benefits Advisors (SHIBA), and Investigations. The sections work together to protect the public's interest and ensure all participants (companies, producers, and consumers) are in compliance with the laws and rules that regulate the business of insurance in Idaho.
The Consumer Affairs section serves as a free resource, provides general information about insurance, and responds to consumer questions and complaints. Consumer Affairs Officers serve as an unbiased resource to help consumers resolve disputes with insurance companies and insurance agents. Their primary purpose is to provide assistance and advice on a variety of insurance matters within the state of Idaho.
Senior Health Insurance Benefits Advisors (SHIBA) is a free, unbiased resource empowering Idahoans, through community volunteers and partners, to make informed decisions about their Medicare choices.
The Department also has dedicated Fraud Investigators who actively investigate, refer for prosecution, and seek restitution from those who commit insurance fraud, a felony that can result in a sentence of up to 15 years in prison and a $15,000 fine.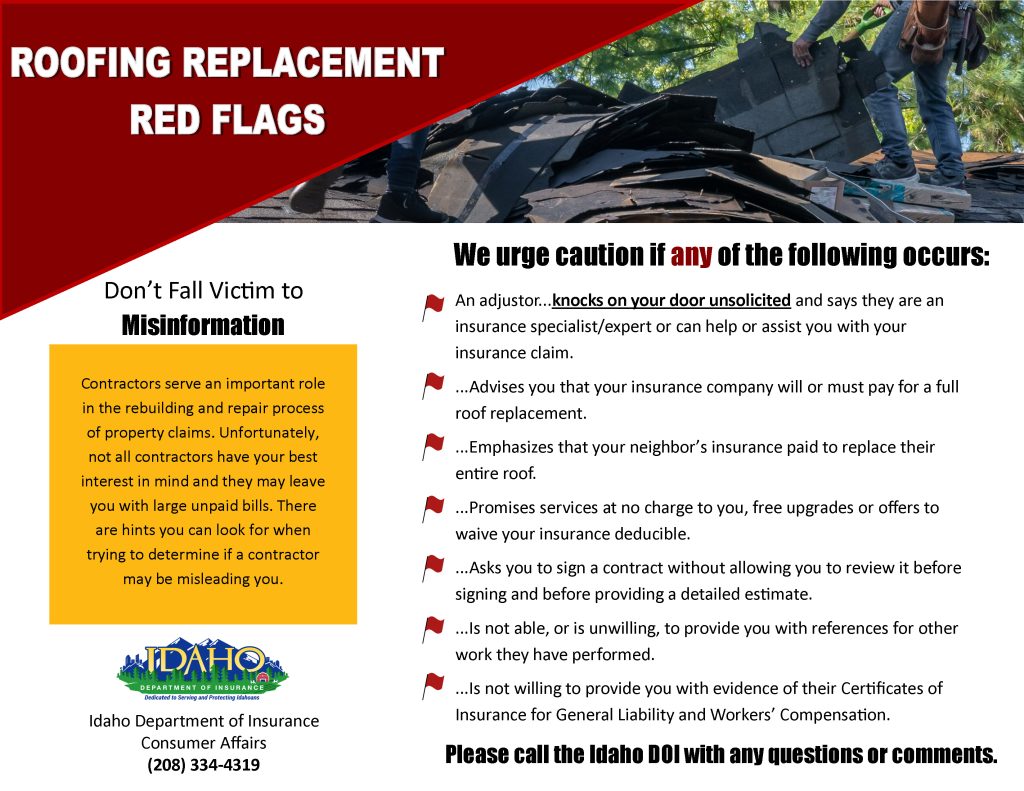 Get Help with Insurance by Type
Submit an Issue to Department of Insurance Staff
Have more questions?
Contact the Consumer Affairs team: