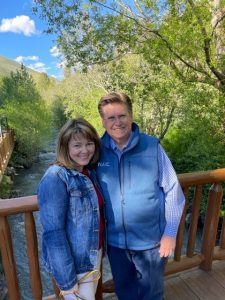 Director Dean Cameron was first appointed to serve as Director of the Idaho Department of Insurance by Governor C.L. "Butch" Otter, effective June 15, 2015. Director Cameron was then re-appointed by Governor Brad Little to continue his service as Director of the Department on January 4, 2019, and again January 6, 2023.
Since his appointment, Director Cameron has been active in the National Association of Insurance Commissioners (NAIC), serving as Chair of the Western Zone, Chair of the Annuity Suitability Working Group, Chair the NAIC B Committee on Health Insurance and Managed Care, and the B/E Long-Term Care Task Force. He is currently the Immediate Past President of the NAIC.
Director Cameron is a third-generation insurance agent, working for 32 years. He has 28 years of experience serving in state government with 25 years in the Idaho State Senate. He and his wife, Linda, have three children and six grandchildren.