Gel Fuel Warning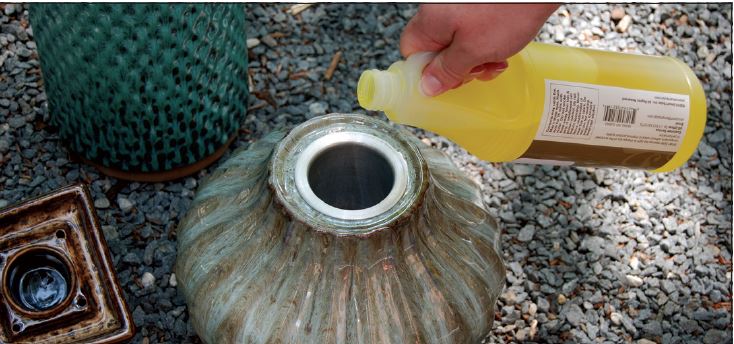 SAFETY RECALL
Due to the serious risk of flash fire and burns when consumers add pourable gel to an already burning fire pot, NFPA and CPSC are warning consumers to immediately stop using the pourable gel fuel.
Gel fuel and gel fuel pots should be considered an open flame and pose a serious danger.
The fuel can ignite unexpectedly and splatter onto people and objects nearby when it is poured in a firepot that is still burning.
Pouring gel fuel in a device that is not completely cool may result in a fire or injury.
These devices will be hot during and after burning.
The burning gel fuel sticks to skin and is difficult to extinguish.
It is not easy to see the gel fuel flame, especially in daylight.
All pourable gel fuel, regardless of manufacturer, poses a fire hazard.